Preventive Dentistry – Falmouth, ME
Protecting Your Teeth and Gums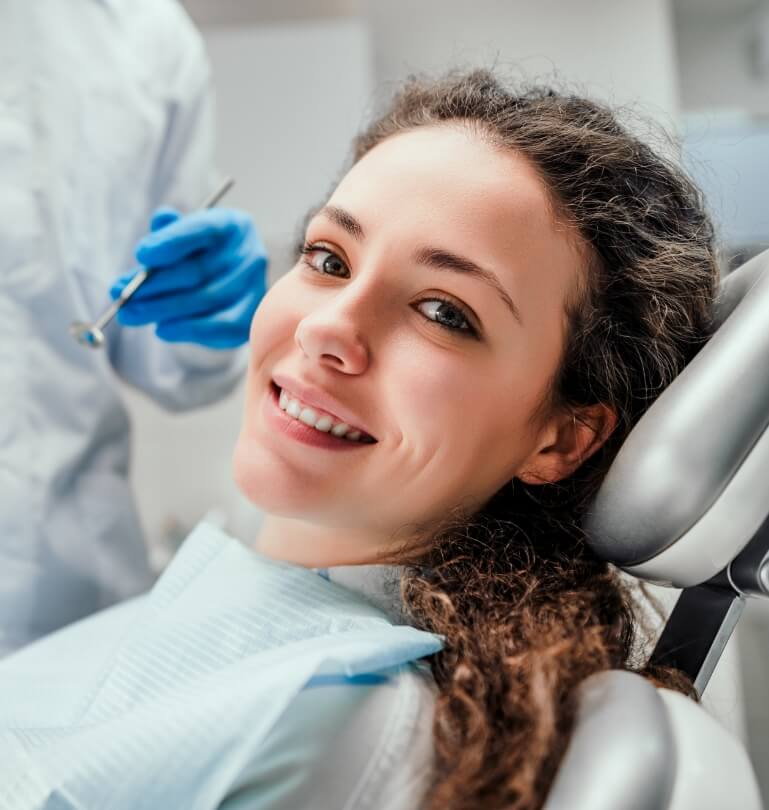 Much of dentistry is centered around the word "prevention." It's almost always easier to stop cavities and gum disease from happening than it is to try and reverse the damage they can cause to your mouth. So, what can you do to keep your smile in good health? Brushing twice every day is a given, but an equally crucial step is to visit your dentist for a checkup and cleaning twice a year. If it's almost time for your next preventive dentistry visit, give our Falmouth Dentistry team a call today to schedule an appointment with Dr. Chadbourne.
Why Choose Falmouth Dentistry for Preventive Dentistry?
Team That Prioritizes Customer Service
Practice That Uses the Best Materials and Technology
Comfortable, Patient-Centered Experience
Dental Checkups & Teeth Cleanings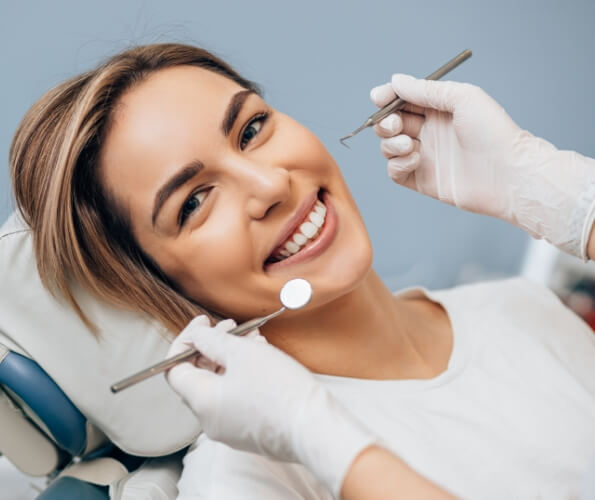 Even if you pay close attention to your smile every day, there's always the possibility that an issue such as decay is starting to form without you realizing it. Dentists like Dr. Chadbourne are trained to catch dental problems that the average person might overlook. If our team finds any worrisome symptoms, we can figure out what kind of treatment you might need to avoid a more advanced dental issue. And of course, your preventive dental visit wouldn't be complete until we cleaned plaque and other harmful substances off your teeth.
Dentistry for Kids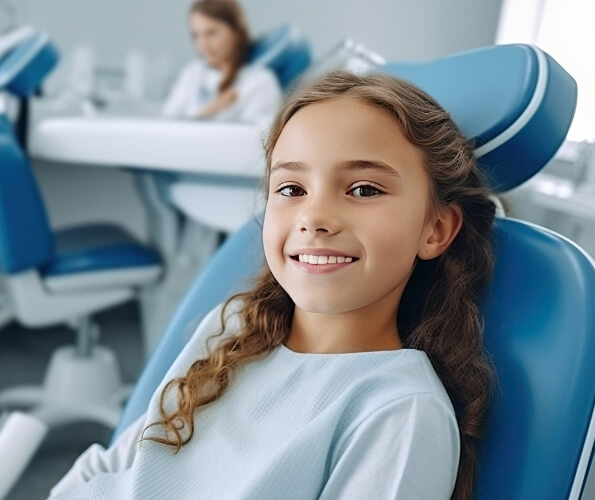 Do you find it inconvenient to drive your children to a separate dental practice? Bring them to our office for their next dental checkup; our team is more than happy to help simplify the process of making sure all of your loved ones can enjoy well-cared-for smiles. Our team is well-known for its gentle touch, so there's no need for your child to be nervous during their visits. Reach out to us today if you're interested in setting up any appointments for the youngest members of your family.
Gum Disease Treatment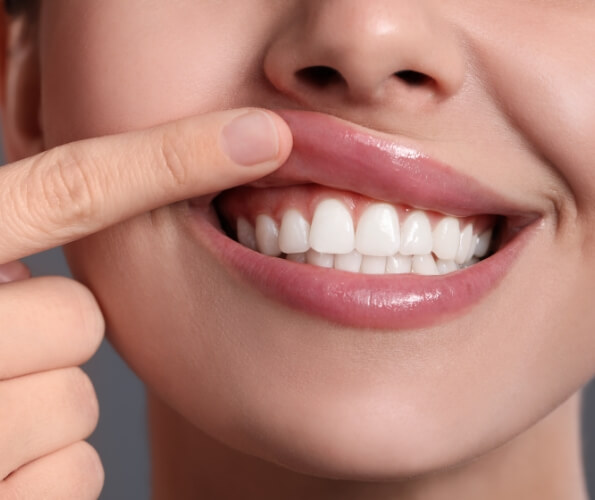 What can you do if you have already developed gum disease? In the earliest stages, the solution could be as simple as brushing and flossing properly. But for those with more advanced cases that could potentially lead to tooth loss if something isn't done, our team is here to help. Scaling and root planing allow us to get rid of the bacteria that is typically the underlying cause of gum disease. We can also use laser periodontal therapy to treat the problem without the use of a scalpel.
Oral Cancer Screening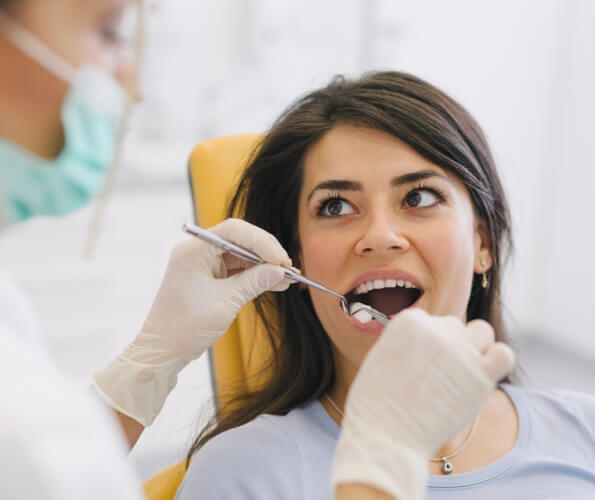 Roughly 54,000 new oral cancer cases are diagnosed each year. Sometimes, you might notice the warning signs on your own, such as a chronic oral sore or a white patch on your gums. However, our team can identify oral cancer symptoms that you might overlook – and as a result, we can significantly improve your odds of getting an early diagnosis that leads to a more successful treatment. No preventive checkup is complete without a quick oral cancer screening.
Fluoride Treatment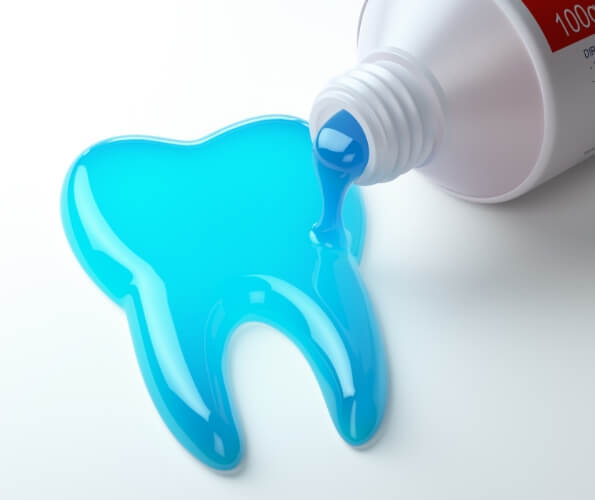 You're likely already familiar with the benefits fluoride can have when it comes to protecting your teeth from cavities. The question, then, is whether you're getting a sufficient amount of fluoride exposure. If you brush with ADA-approved toothpaste and regularly drink tap water, the answer is likely "yes." With that being said, if your smile could benefit from additional fluoride, we can perform a quick, painless fluoride treatment the next time you visit us.
Dental Sealants
Dental sealants are typically given to children who are still learning how to brush, but they can help certain adults as well. They're typically used to cover the chewing surfaces of the molars and premolars, protecting the pits and grooves of these particular teeth from bacteria and food debris. Thanks to dental sealants, we can significantly lower the risk of cavities in teeth that many of our patients often have a difficult time keeping clean.
Athletic Mouthguards / Sportsguards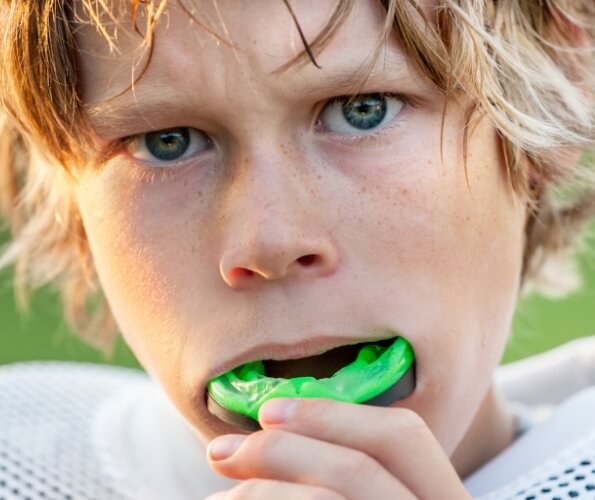 You're enjoying the thrill of playing your favorite sport when suddenly a collision occurs, and you end up with a damaged tooth. To avoid this highly distressing situation, you should invest in an athletic mouthguard. Despite their simple design, mouthguards are highly effective when it comes to shielding your teeth and gums from the force of sudden impacts. We highly recommend picking one up even if you aren't required to wear one; you never know when an accident might happen.
Nightguards for Bruxism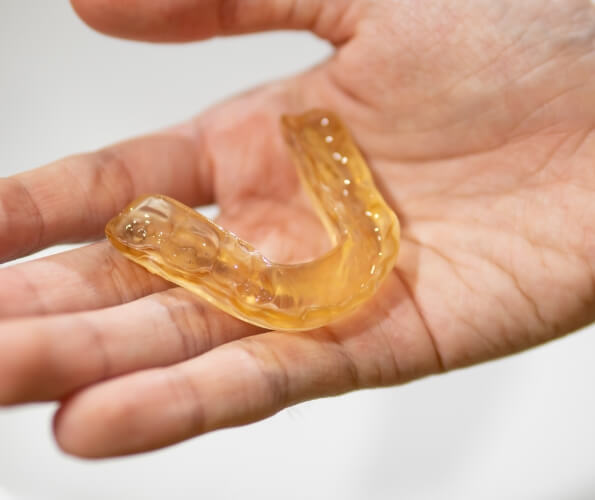 Clenching and grinding your teeth too much wreaks havoc on the enamel protecting them. Naturally, you can simply make the effort to avoid clenching and grinding during the day – but what if it occurs while you're asleep? The best option for making sure that your smile stays safe during the night is to wear a personalized nightguard to bed. Our nightguards are made with your comfort in mind, so you generally shouldn't have much trouble falling asleep while wearing one.