Replace Missing Teeth – Falmouth, ME
How Can Lost Teeth Be Replaced?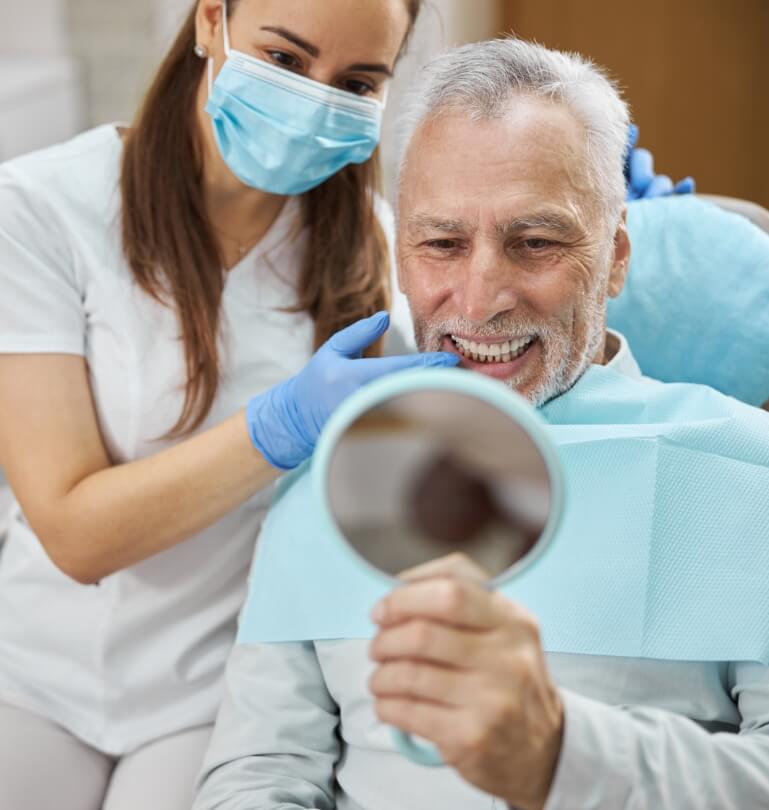 As a child, losing your baby teeth is completely normal and can even be exciting. But as an adult, if any of your permanent teeth are ever knocked out of your mouth, your reaction is most likely to be one of alarm. But there's no need to panic; with Dr. Chadbourne's help, you can fill the space in your smile, so you won't have to force yourself to live with the limitations that come with missing teeth. Call us today to begin the process of replacing missing teeth in Falmouth.
Why Choose Falmouth Dentistry for Replacing Missing Teeth?
High-Quality Dental Implant Restorations Available
Long-Lasting, Realistic-Looking Dental Materials
State-of-the-Art Dental Technology
Dental Bridges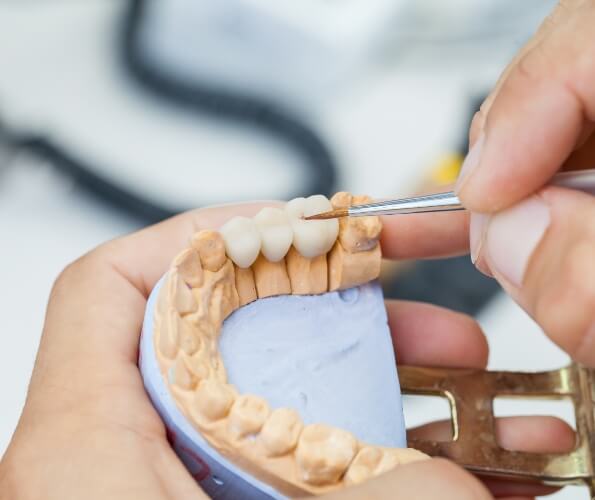 Tooth loss can take many different forms. Sometimes, you might have a single gap in your smile left by either one missing tooth or multiple missing teeth. One way to re-complete your grin in this situation is to have a dental bridge placed. While the crowns on either end of the bridge rest on two of your natural teeth, the lifelike pontics between them will act as your replacement teeth. Don't forget that the natural teeth the bridge will rest on will need to be modified by having small amounts of enamel taken off.
Dental Implants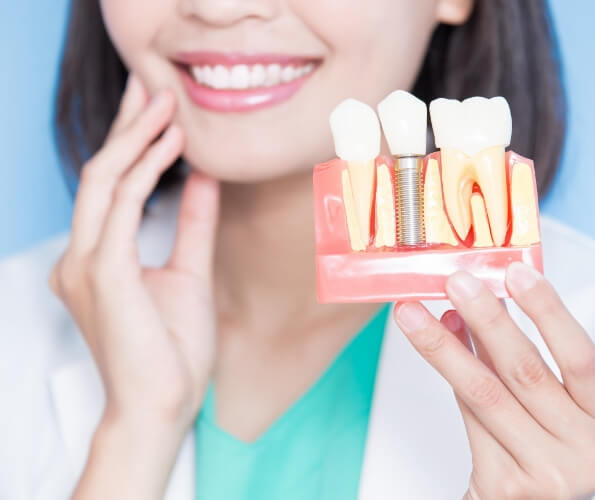 In many ways, dental implants come closer to resembling your natural teeth than any other form of tooth replacement. Not only do they look lifelike, but they can also replace the entire root structure; this approach has many benefits, not the least of which is the fact that implant posts can actively stop the jawbone from being resorbed. We take a team-based approach to dental implants, which means a specialist places the posts while we handle the final restoration.
Learn More About Dental Implants
Dentures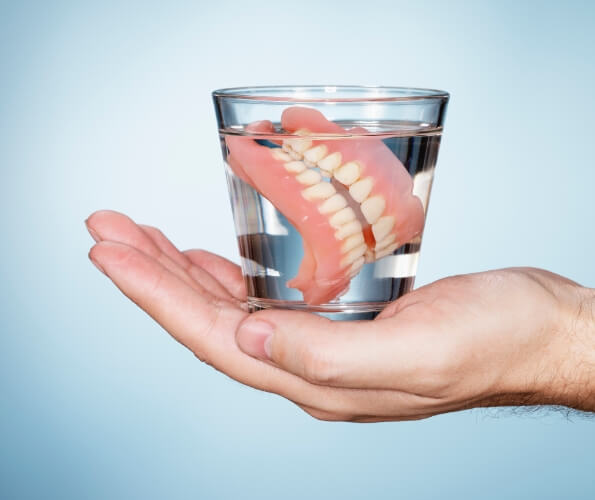 With dentures, you can replace missing teeth on both sides of a single arch or even the entire arch itself. Traditional dentures definitely have their merits, but we often recommend having implant dentures placed whenever possible. Dental implant posts can prevent dentures from slipping, and they can also improve your ability to eat steak and other foods that require a lot of chewing. Keep in mind that dentures usually have a gum-colored base, which helps them look as natural as possible in your mouth.