Dental Implants – Falmouth, ME
Long-Term Tooth Replacements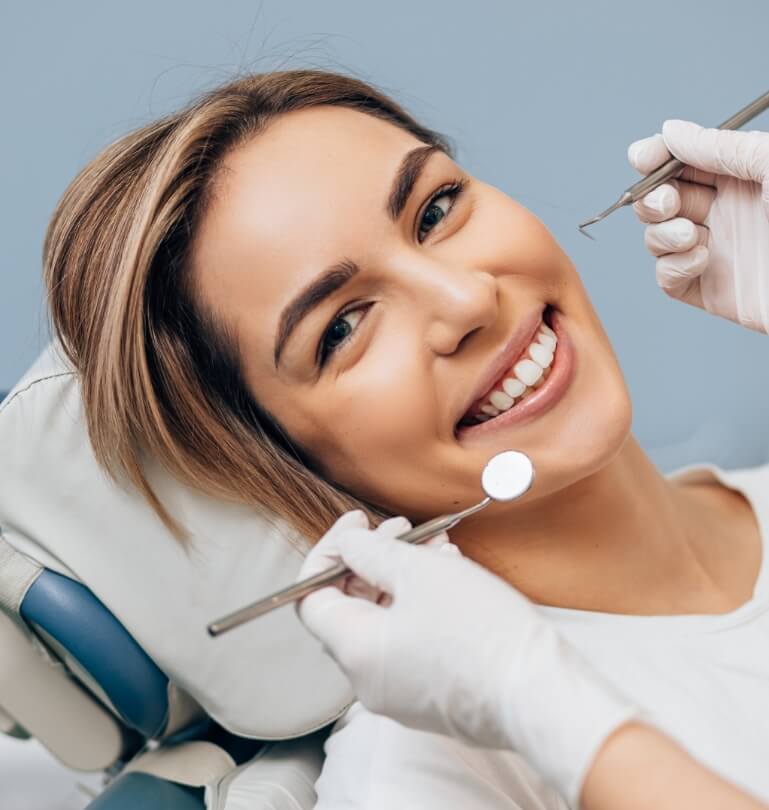 Dental implants can go one step further than traditional dentures and bridges when it comes to replacing missing teeth. They don't stop at filling the gaps in your smile; they're also able to act as new tooth roots, thus offering several advantages when it comes to your oral health as well as your overall quality of life. To talk to Dr. Chadbourne about the possibility of having dental implants in Falmouth placed, feel free to reach out to our dental office.
Why Choose Falmouth Dentistry for Dental Implants?
Partners With Local Dental Implant Specialists
Beautifully Made Restorations
Known for Comfortable Patient Care
What Are Dental Implants?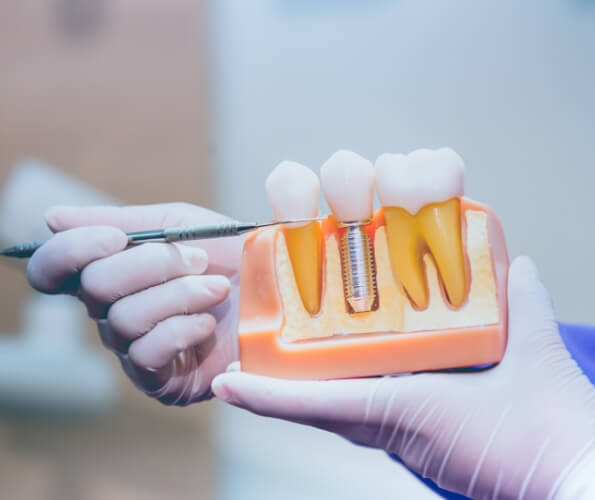 Dental implants are made up of multiple components. The part that resembles your teeth isn't the actual implant; it's the final restoration, which could be a crown, bridge, or denture based on your needs. The implant itself is shaped like a screw and is inserted directly into your jawbone to essentially serve as a new root for your replacement teeth. An abutment keeps the restoration attached to the implant post at all times.
The 4-Step Dental Implant Process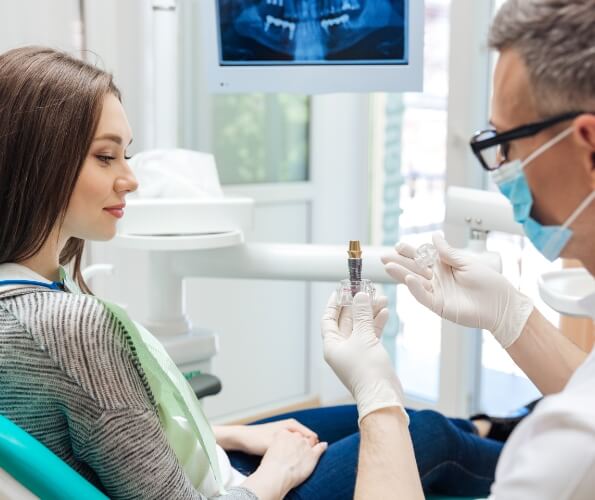 If you're interested in getting dental implants, you first need to call our office. Our team will be able to give you an overview of the dental implant process, which involves the following steps:
Initial Consultation: We'll schedule an appointment so that our team can examine your mouth and discuss your candidacy for dental implants (as well as other alternatives for tooth replacement). Any necessary preliminary work will need to be carried out before we move on to the next step.
Surgery: Implant posts can only be inserted into your jaw via surgery. This part of the process is best left in the hands of a trained expert, so we'll refer you to a local specialist.
Osseointegration/Abutment: It can take a while (oftentimes between 3 and 6 months) for dental implants to fuse with your jawbone. Abutments can only be attached once the posts have formed a strong bond with the tissue around them.
Delivery of the Final Restoration: You'll return to our office for this last part of the dental implant process. Once the final restoration is ready, we'll attach it to your implant posts. Your new crown, bridge, or denture should blend right in with your remaining natural teeth.
Benefits of Dental Implants
Some dental implants can last for the rest of the patient's life thanks to the maintenance they receive. The long lifespan of dental implants means they don't need to be replaced very often, which can be good news for your bank account.
Other benefits of dental implants include:
A varied diet filled with all kinds of nutritional foods.
A lack of slipping due to the stability of the implant posts.
A strong, healthy jawbone.
A new smile that both looks and feels natural.