Cosmetic Dentist – Falmouth, ME
Creating Brighter, More Aesthetically Pleasing Smiles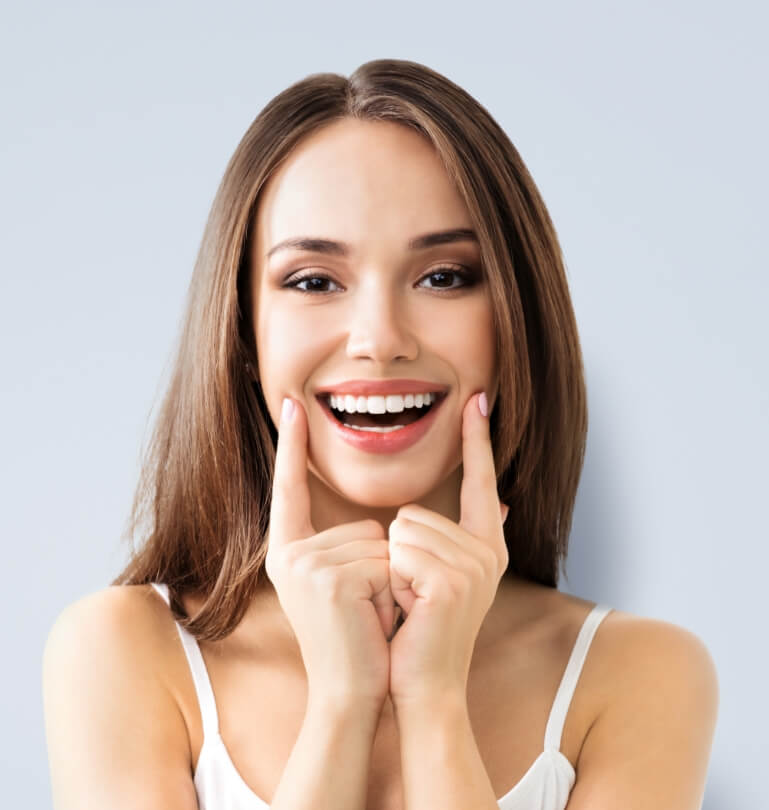 Healthy teeth can still have stains and other cosmetic imperfections. As important as oral health is, you also deserve a grin that you can be proud to show others. Dr. Chadbourne and the rest of our team at Falmouth Dentistry care about creating a smile you love, so if you want to improve the appearance of your teeth or gums in any way, please reach out to us to set a date for your first consultation for cosmetic dentistry in Falmouth.
Why Choose Falmouth Dentistry for Cosmetic Dentistry?
Veneers and Lumineers Available
Fully Personalized Smile Makeovers
State-of-the-Art Dental Technology
Veneers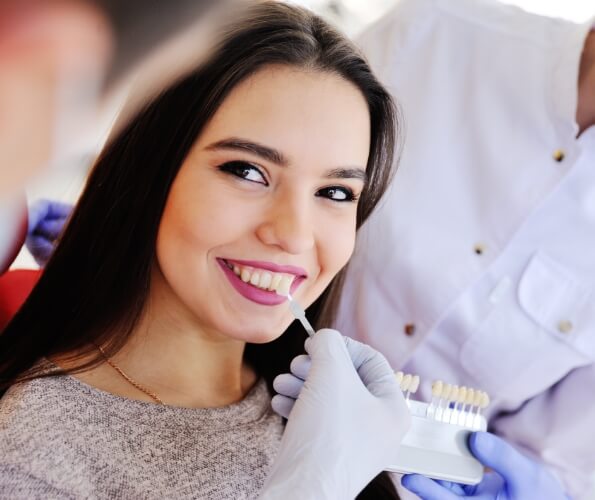 When you're bothered by multiple aesthetic issues with your teeth, fixing them all at once can sound like a tall order – but it's actually often much simpler than you might think. Dental veneers can completely cover the fronts of the teeth they're placed on, essentially making stains, cracks, and other imperfections disappear. For your convenience, we offer Lumineers in addition to traditional veneers. Lumineers can be used to make the same kinds of changes as veneers, but they can be placed without removing enamel first.
Metal-Free Dental Restorations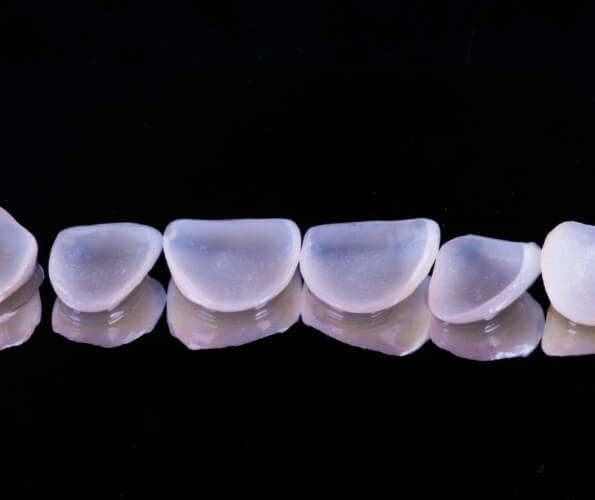 Metal dental crowns may be durable, but as far as appearances are concerned, they leave much to be desired. The EMAX crowns available at Falmouth Dentistry are much more aesthetically pleasing, being made from lithium-disilicate-based ceramic. This material has the same translucent color as your natural enamel, so the average person won't be able to tell which tooth the crown has been placed on. Fortunately, there's no need to trade quality for aesthetics; metal-free crowns can last for over 15 years.
Direct Bonding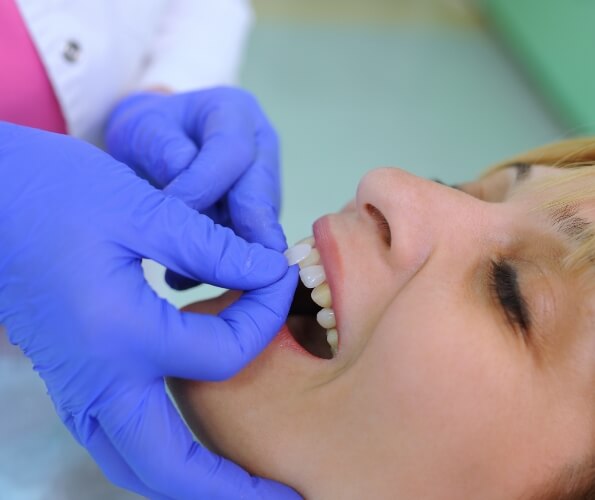 Sometimes, the only thing separating you from your dream smile is one or two minor imperfections. With direct bonding, we can fix minor cosmetic problems in one visit. We can apply and mold composite resin to make all kinds of improvements to the shape, size, and color of a given tooth. Compared to other cosmetic dentistry treatments, direct bonding is very straightforward, and you can get the results you want in a relatively short amount of time.
Teeth Whitening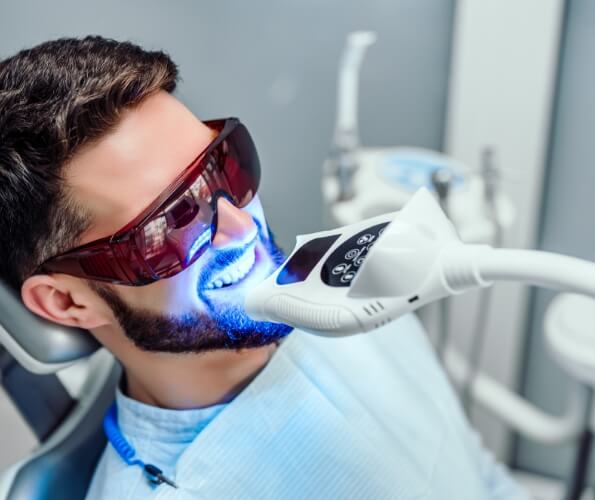 How would you describe the color of your smile? Is it a gleaming white? Or is it more of a dull yellow? A brighter grin can help make a more powerful impression, so don't be afraid to consider teeth whitening if you're unhappy with the current shade of your teeth. Be sure to ask about the different kinds of whitening and the advantages they offer; an in-office treatment yields results in less time, but a professional-grade whitening kit can be used at home.
Gum Recontouring/Crown Lengthening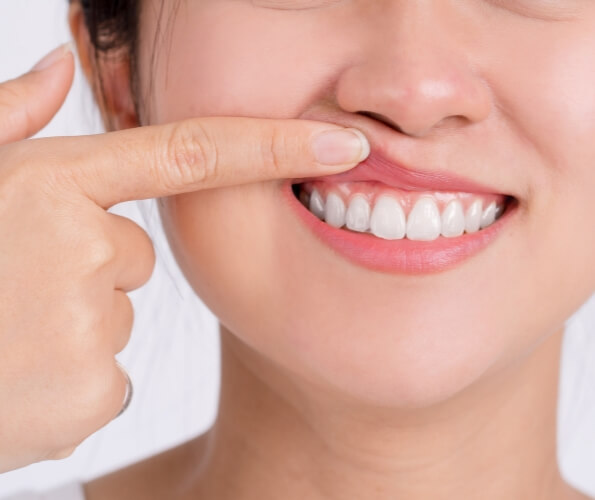 Your gums can sometimes affect the way the rest of your smile looks. In particular, too much gum tissue can cause your teeth to look shorter, stubbier, or more uneven than they should. We can take care of this type of issue with gum recontouring, which is where we reshape the gumline by removing the tissue you don't need. Thanks to our soft-tissue laser, we can painlessly complete the gum recontouring process.
Virtual Smile Design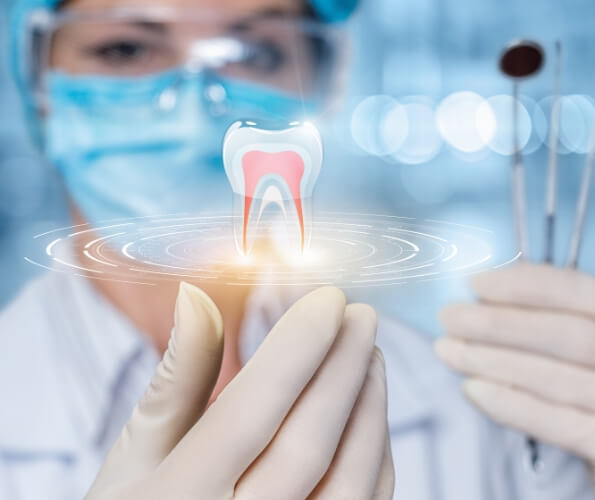 Before we even get started with your cosmetic dentistry treatment, we can give you a quick look at the expected outcome. All we need to do is use our virtual smile design software to modify a digital model of your smile, letting you see for yourself the kinds of improvements that veneers, direct bonding, and various other cosmetic procedures can make. This helps ensure that you have all the information you need to decide on a treatment plan.
Smile Makeovers
When you come to us for help to transform your teeth, we will base our recommendations on the kinds of improvements you want to make. If we find that more than one type of cosmetic dentistry treatment is needed to bring your dream smile to life, then we may start planning a full smile makeover. Simply put, we can combine any number of cosmetic services to address every aspect of your grin that you want to change.