Invisalign Clear Aligners – Falmouth, ME
No More Crooked or Unevenly Spaced Teeth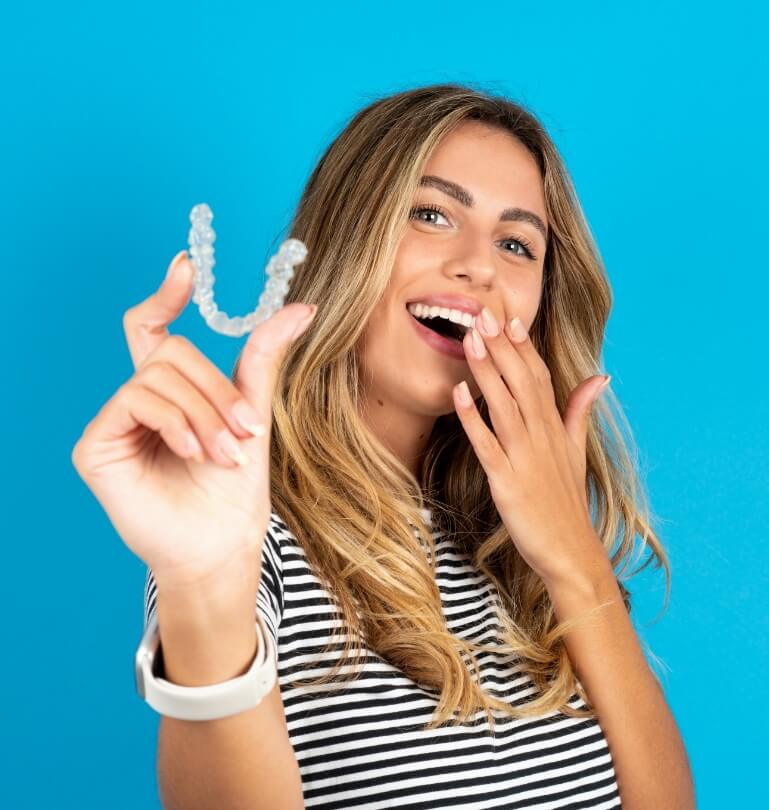 Ideally, you should have two rows of straight teeth that aren't overlapping or spaced too far apart. But what if your smile is crooked or has gaps in a couple of spots? Traditional braces can be one way to handle this issue, but for many adults, Invisalign is the preferable option, being discreet while also granting more freedom in everyday life. Set up a consultation for Invisalign in Falmouth with Dr. Chadbourne today by giving our dental office a call.
Why Choose Falmouth Dentistry for Invisalign Clear Aligners?
Fully Personalized See-Through Aligners
State-of-the-Art Dental Technology
Dental Team That Cares About Comfort
How Invisalign Works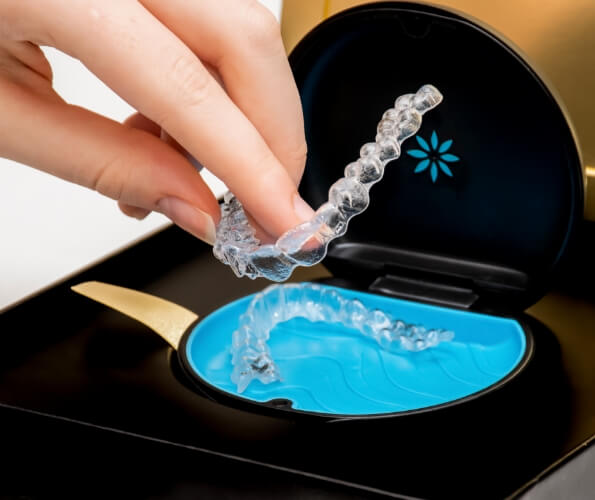 Invisalign aligners slowly push your teeth to where they need to be. It's important to remember, though, that you won't wear the same aligners for the entire treatment; you'll switch to a new set every two weeks, with each set allowing you to take another step closer to a straighter grin. For the best results, you need to wear your aligners for 20 or 22 hours every day. Many Invisalign patients complete their treatments in about 12 to 18 months.
Good Candidates for Invisalign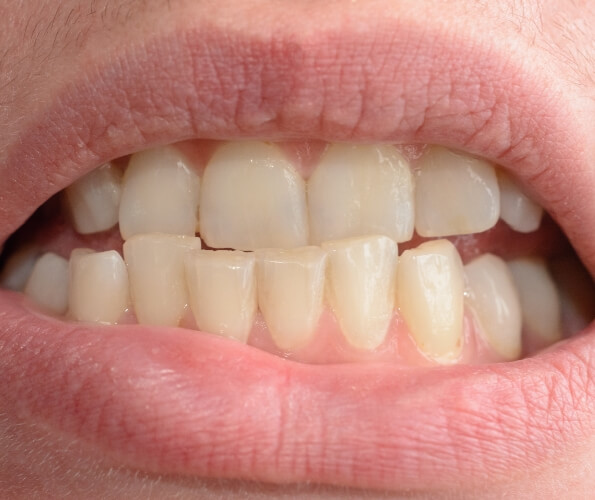 Below are three major examples of issues that can potentially be solved with Invisalign.
Crowded Teeth
Teeth that are too close together might break more easily, and the enamel protecting them will likely wear down at a faster rate. You may also have a harder time keeping them clean. Fortunately, Invisalign can put a stop to all of these problems by ensuring that there's enough space between all of your teeth.
Gaps Between Teeth
While crowded teeth can definitely cause problems, you also don't want them to be spaced too far apart. Bits of food tend to be drawn to gaps in your smile, and they can lead to cavities if they aren't removed in time. Maintaining a healthy smile will be easier once Invisalign helps reduce the distance between your teeth.
Bite Alignment
A misaligned bite can interfere with chewing, increase your risk for TMJ disorder, and cause speech impediments. You may want to think about beginning an Invisalign treatment if you have an overbite, an underbite, or a crossbite.
The Benefits of Invisalign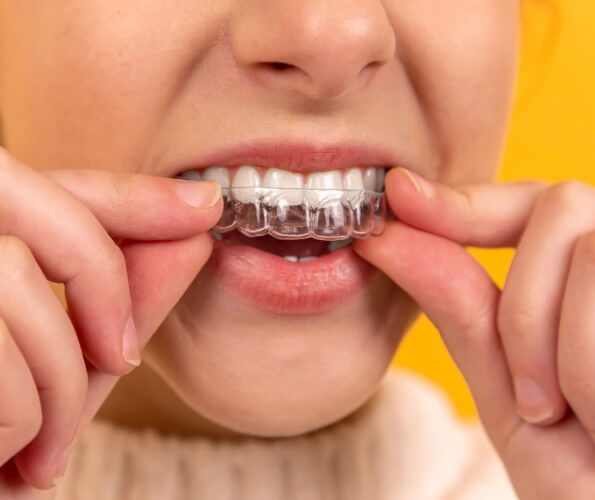 No Unattractive Brackets or Wires: Invisalign doesn't stand out as much as braces do, being able to blend in with your smile much more easily.
No Diet Restrictions: Your aligners will never prevent you from eating what you want; you'll take them out of your mouth before every meal.
Easy Oral Hygiene Routine: Since Invisalign aligners are removable, they don't get in the way when you're trying to brush or floss.
Quicker Treatment Time: The average treatment time for Invisalign is shorter than that of traditional metal braces.